Oh quit groaning.  If I decide to talk about the weather, you can pretty well bet it will be interesting.  For the last couple of months it's been interesting.
You see, we have entered Fire Season.  This is when the National Forests out here go up in smoke and all that smoke pools in the valley making it hard to breathe.  I've mentioned it a couple of times, but really, seeing is believing.
This is what it looks like when the smoke is a little on the thick side: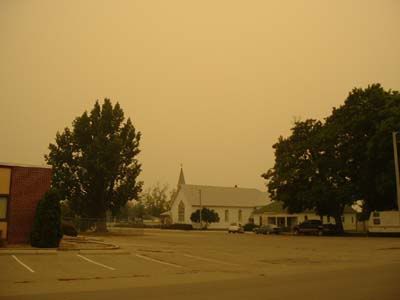 A day or two afterward we had a storm roll through.  This picture was taken at three in the afternoon:

An hour later: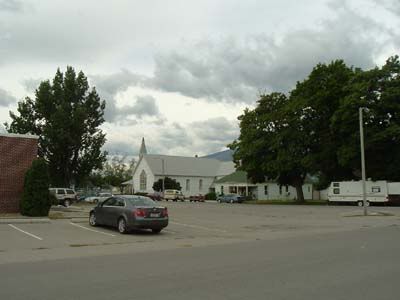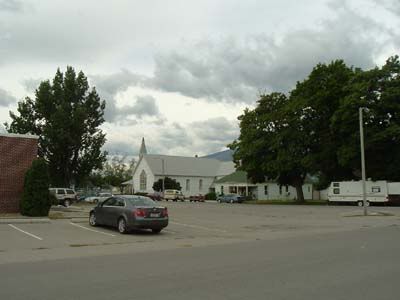 If you look real close to the area between the front of the church and the tree to the right you'll notice there is a mountain back there.
I've decided now and then to simply post a picture so you can see what our weather is like.
Alice